The month of May is Ichthyosis Awareness Month. I will be participating in FIRST's "It Makes Cents to
Help FIRST" fundraising campaign. Participants from across the nation will be collecting change to help support the FIRST Foundation. My plan is to make change jars to put in local businesses, restaurants, and staff or teacher rooms to help collect some money for FIRST. If you would like to participate and need a collecting jar, contact me at dede583@hotmail.com.
For more information on the "It Makes Cents to Help First" fundraiser, click
here
.
This is similar to what I will make for jar covers :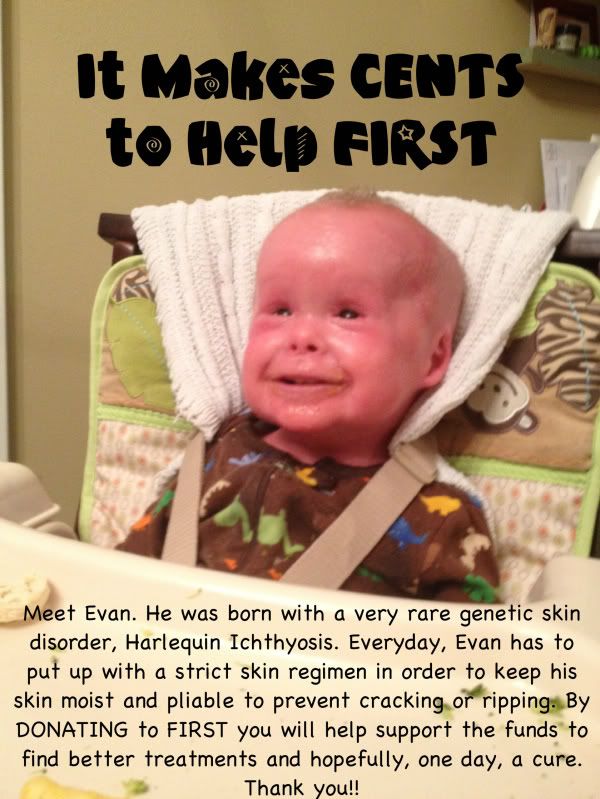 Remember,
Every penny counts!!!! :-)